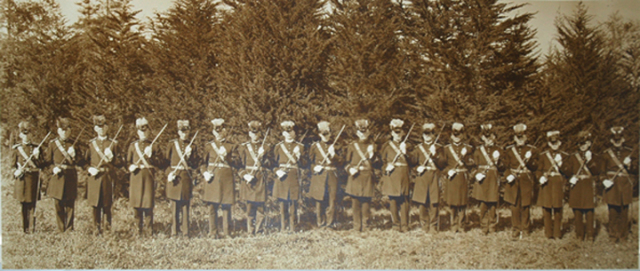 Tradition. Honor. Integrity.


The Patriarchs Militant branch of the Order was established through legislation in September 1885 through The Sovereign Grand Lodge of the Independent Order of Odd Fellows.

Throughout the years, the organization has changed, adopted a ladies auxiliary, and continued to serve communities through participating in parades, major events, funerals, and other ceremonies.

We pride ourselves on being the "showpiece of the Order." We wear semi-military uniforms, carry swords, and use rituals and ceremonies that have been placed in our hands through the years – starting from veterans of The American Civil War. Traditions such as sword proficiency and marches have been saved and are being used today.

I invite any member or the general public who has pictures of the International Association of Ladies Auxiliaries Patriarchs Militant (IALAPM) or a Department Association to send us your pictures so we may make a great historical tribute to them. You may do so by clicking here.

Chivalrously yours,

General Michael Bowers
General Commanding, 2021-2022
Quick Links
* List of Department Councils and Special Aides
* Uniform Requirements – Coming Soon!